22.11.2022
GGCM trading start on XT.COM
November 22nd, 2022
Ulaanbaatar
The moment the world had been waiting for! GGCM the winner of the Crypto Expo Dubai 2022 Award started trading on the growing trading platform XT.COM on Monday 21st.
GGCM is the Next Level Crypto success story!
The listing on the worlds first socially infused trading platform XT.COM started successfully in their Main+DeFi Zone with the GGCM/BUSD and GGCM/BNB trading pairs.
The GGCM price has stabilised above its pre-sale auction subscription price of 0.07 USDT in October.
GGCM is going to disrupt the world of payment systems. Next Level Crypto means GGCM Coin + GGC Payment + GGC NFT.
About GGCM
GGCM is a TRC-20 token on the TRON Chain with a total supply of 500,000,000,000 (500 billion). GGCM aims to stabilize investments and revolutionize payments by tokenizing gold using their GGC payment and financial services for fiat on-ramp and off-ramp features. In order to use the GGC payment system users are required to have GGCM tokens.
GGCM minimizes investment risks by holding gold reserves in banks proportionate to 30% of initial market value of tokens in circulation. GGCM mining revenue is divided into shares and will be launched as rental NFTs on the GGCM platform. Investors can rent GGCM NFTs to earn shares from mining profits.
About Gold Guaranteed Coin Mining & GGC payment
GGCM, short for Gold Guaranteed Coin Mining, will provide a unique payment ecosystem that brings the gold standard back by utilizing digital cryptocurrency payment rails and their very own GGC payment card. Direct P2P payments can be done, making exchanging funds easy for both B2B and B2C purposes. Users can pay directly using GGC payment to meet their everyday requirements such as purchasing groceries, dining out, or shopping.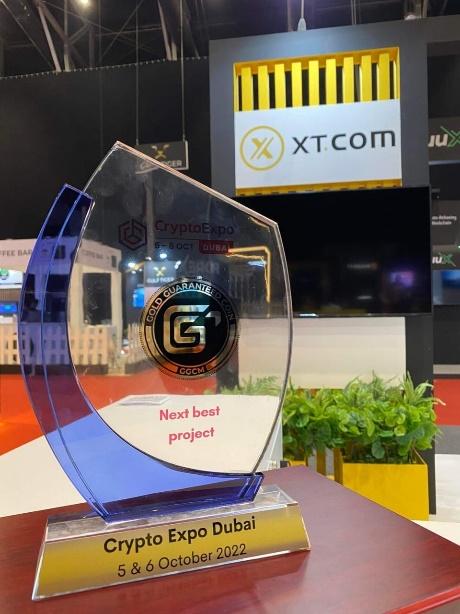 The GGCM Project recently received the Next Best Project 2022 Award at the Crypto Expo Dubai in October.
A portion of the company's profits are used to purchase gold certificates from various banks worldwide, making the GGCM ecosystem perfect for any investor who is interested in participating in both the gold or cryptocurrency markets. A schedule displaying the systematic backing of gold certificates in relation to the GGCM token vesting schedule will be available.
GGC payment is an platform that effectively addresses the shortcomings of a centralized financial system. Utilizing multiple Liquidity providers can effectively reduce any potential risk of failure and increase the decentralized state of the whole GGC payment ecosystem. Client data for the financial GGC payment services are stored on different servers worldwide, effectively increasing security by partitioning sensitive data for secure storage.
Website: https://ggcm.io/
Whitepaper: https://online.fliphtml5.com/ojmqr/iesn/#p=1
Twitter: https://twitter.com/GGCMOfficial
Discord: https://discord.com/invite/wGKsC62bp9
YouTube: https://www.youtube.com/watch?v=iFGxNRlka_Y
Telegram: https://t.me/GGCMining
About XT.COM
XT.COM serves more than 6 million registered users, over 500,000+ monthly active users and 40+ million users in the ecosystem. Covering a rich variety of trading categories together with an NFT aggregated marketplace, XT.COM strives to cater to its large user base by providing a secure, trusted and intuitive trading experience.
Website: https://www.xt.com/
.
.
.
.
18.11.2021
PurCopper – The Rising Start(up) at the French-Russian Start-up Forum in Yekaterinburg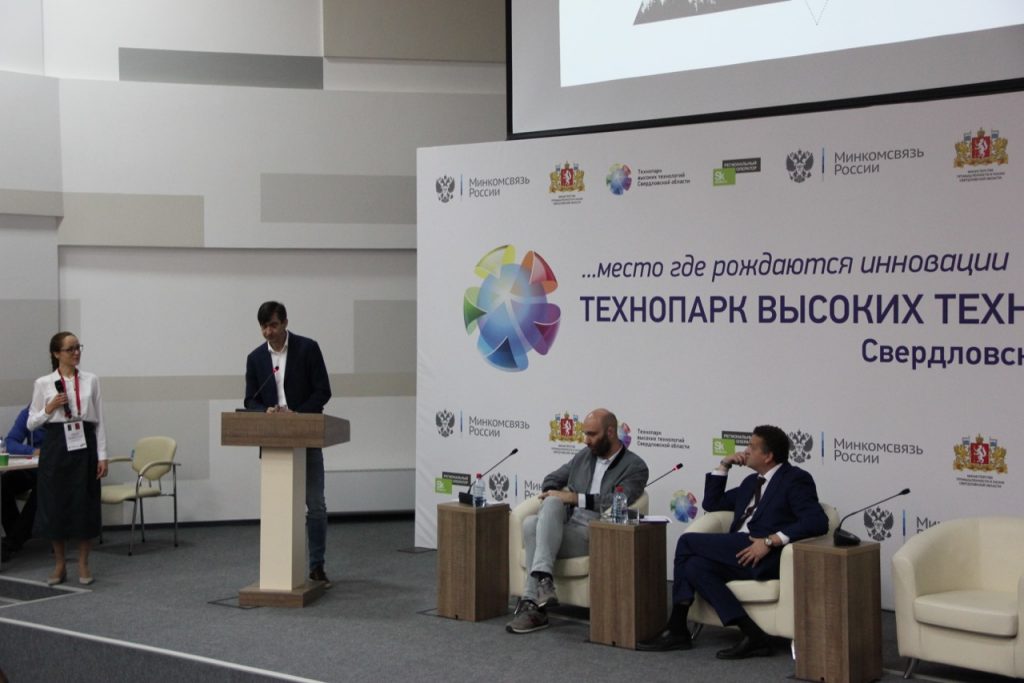 .13th October 2021, Alexander Konks, the founder and CEO of the Russian Start-up PurCopper attended the French-Russian Start-up Forum in Yekaterinburg. Alexander Konks was welcomed by Alexander Ebergard, the General Director of the Technopark in Sverdlovsk, which is the regional subsidiary of the world-famous innovation center Skolkovo Technopark.
The Forum was held on the initiative of the Trianon Dialogue Coordination Committee member and French Tech Moscow President Euryale Chatelard. French and Russian entrepreneurs showcased their latest developments in green technologies at the internationally renowned Technopark. The event was also attended by Evgeny Pogrebnyak, dean of the School of Financial Economy at the MGIMO university and Pierre-Allain Coffinier the French Consul General in Yekaterinburg.
The world's leading Russian titanium manufacturer VSMPO-AVISMA Corporation expressed their interest in copper recycling. Also, the French entrepreneurs were keen to learn about copper recycling and are in negotiations with PurCopper regarding their copper flakes product.
PurCopper is the sustainable copper powder used in the painting and lubricant industry as well as the manufacturing of Titanium. It is an innovative recycling product twice as efficienct as traditional copper powder. Alexander Konks and his partner Dmitry Turov proudly presented their product and Alexander's speech was met with great enthusiasm by the audience.
The Trianon Dialogue is a Franco-Russian civil society forum, which was founded following the meeting in Versailles between the President of the French Republic, Emmanuel Macron, and the President of the Russian Federation, Vladimir Putin on 29 May 2017. The aim of the forum is to allow French and Russian societies to further ties and move past their differences.
GEFCONS trade & consult is the exclusive international Distributor of PurCopper in Europe. More about PurCopper: purcopper.de
Contact:
MirComm Universal, Mirjam Katharina Zwingli
Phone: +49 (0)163 3970657Email: info@gefcons.de, www.gefcons.de
.
25.10.2021
Great interest in the start-up PurCopper at the Entrepreneurs' Day of the Wirtschaftsclub Russland in Moscow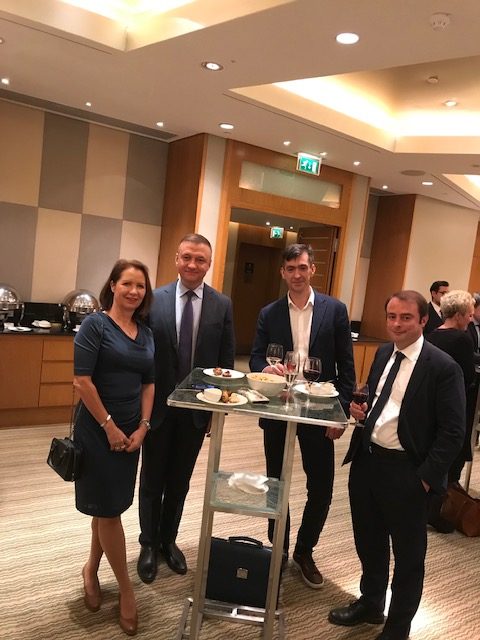 On 19 October 2021, high-ranking representatives from Germany and Russia met at the Swissotel Moscow. The conference covered topics related to entrepreneurship and start-ups. Alexander Konks, CEO of PurCopper spoke about his sustainable recycling copper powder PurCopper required in the painting and lubricant industries
German Ambassador Dr Geza Andreas von Geyer, Head of the German-Russian Chamber of Foreign Trade Matthias Schepp, Member of the German Parliament Alexander Kulitz, Prof. Oleg Dunaev from the Russian Union of Industrialists and Entrepreneurs, Dr Vladislav Belov, Deputy Director at the Institute of Europe and many more expressed their interest in PurCopper.
PurCopper has its office in the TechnoPark Yekaterinburg, a regional division of the internationally renowned Skolkovo Technopark, the flagship of the Skolkovo Innovation Centre, a 400 hectare mixed-use innovation city in the western outskirts of Moscow.
For Dr Karin von Bismarck, Chair of the Business Club Germany-Russia or Wirtschaftsclub Russland, a vital part of the Club's mission is to introduce innovative start-ups from Germany and Russia to a high-ranking network. Therefore, the conference was a complete success for PurCopper.
Link to the conference video: https://wirtschaftsclubrussland.org/unternehmertag-russland-des-wirtschaftsclub-russlands/
GEFCONS trade & consult is the exclusive international Distributor of PurCopper in Europe. More about PurCopper: https://purcopper.de
Contact:
MirComm Universal
Mirjam Katharina Zwingli
Phone: +49 (0)163 3970657
Email: info@gefcons.dewww.gefcons.de